Atlassian

Service & Support
WE ARE AN ATLASSIAN EXPERT
From start-ups to Fortune 500 companies, Sphere's distinguished experts have helped teams of all sizes succeed with Atlasssian products. In fact, our clients have benefited from the best practices we've developed throughout more than 11 years of experience using the Atlassian product suite to build our own award-winning software.
By leveraging Atlassian products with our DevOps consulting practice and world-class Agile leadership, we ensure that our clients achieve their business objectives while attaining a distinct advantage over their competitors.
we have ASSISTED CLIENTS
IN 15 INDUSTRIES AND 5 COUNTRIES
Our Services
Consulting
There are certain instances when you need expert support to determine a plan of attack. That's why Sphere has a wide spectrum of consulting options available to bring your strategic ideas to life. Let us guide you in shaping your long and short-term endeavors to fulfill your vision. We can also help you discover innovative ways to train your employees during their adjustment to Atlassian products and methodologies. Learn more >
Products
Sphere's experts will answer all of your questions regarding Atlassian's suite of products: Jira Software, Jira Service Desk, Jira Core, Confluence, HipChat, Bitbucket, Bamboo, and more. Learn more >
Add-ons & Custom Development
The Atlassian Plugin Exchange features hundreds of add-ons for almost every popular commercial system. But there are certain times when you need something custom, unique or specific to your needs. We're always ready to assist you with Plugin development. Learn more >
Training
Sphere provides packaged or customized product training for Atlassian's extensive line of software. In addition, we offer coaching around development and collaboration best practices. Our approach ensures that you have the necessary framework to begin utilizing these tools right away. Learn more >
License Sales
As an Atlassian Expert Partner, Sphere is eager to offer our customers a single source for license management. We also provide the capability to procure Atlassian products on a purchase order or credit card. Learn more >
Installation / Setup / Migration
You're an expert at running your business. So it makes sense that you might not have time to get Atlassian's software in place. We understand and we're here to help. Sphere can lead the installation and confi- guration effort of every Atlassian product. Plus, we're ready to take on the migration from any past systems so that you're completely updated. Learn more >
Atlassian Service & Support Client Case Studies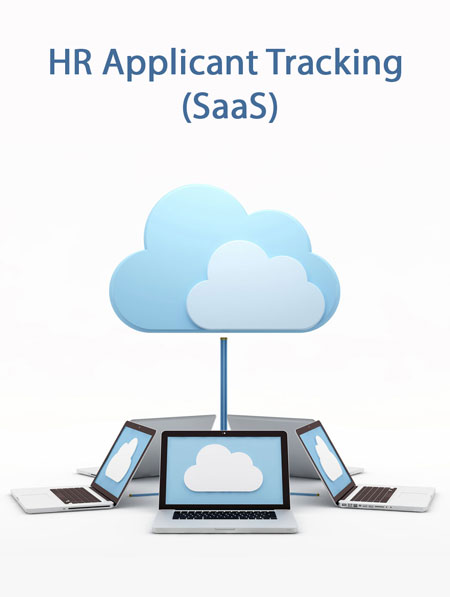 Technologies
Jira Software
Jira Service Desk
Solution Type
Atlassian Service & Support
Software Consulting
Data Migration
Problem
Our client, an established recruiting software company (SaaS), was not satisfied with their existing Gemini (Countersoft) issue tracking and service desk solution. They needed additional functionality to support their newly adopted Agile approach including the ability to have different releases in one sprint as well as a full featured service desk.
Response
Sphere recommended and implemented a Jira (Atlassian) Software and Service Desk solution. The Jira Software allowed two versions of their recruiting software to be shipped to their customers in one sprint including hot fixes. Product Management was able to easily organize and prioritize large backlogs. The Jira Service Desk organized all customer requests into prioritized support queues. Furthermore, Sphere was able to exceed our client's expectations by flawlessly mapping and migrating all of the old data without the benefit of a Gemini to Jira migration tool.
Technologies
Jira Software
Zephyr for Jira
(add-on application)
Solution Type
QA Management Environment
Continuous Defect Management
Problem
Our client, a leading world-class transportation provider, was not satisfied with their QA test case management system. They needed a solution to easily track and follow the status of individual tests, milestones and projects with supporting dashboards and activity reports. It was also important for them to link the defects to the test cases and have the ability to revive the defect upon failed conclusion of the test. Furthermore, a workflow around the test case management process needed to be defined so that it was clear how a test case moved from definition to a point where it was ready for execution.
Response
Sphere recommended and implemented a Jira (Atlassian) Software solution with an add-on native application called Zephyr. Zephyr enabled our client to organize, author, manage, search, plan, execute, and report on their testing activities for projects that were actively managed in Jira across multiple departments. Sphere also helped the client to define their workflow for developing test cases along with setting up dashboards, customized reports, and migration of legacy data into the newly established Jira / Zephyr environment.
Technologies
Jira Software
Structure for Jira
(add-on application)
Arsenale Dataplane for Jira (add-on application)
Solution Type
Visibility and Control Enabled by Jira
Problem
Our client, a leading provider of fitness, nutrition, and weight-loss programs, was not satisfied with their Agile development workflows, dashboards, and reports. They needed a solution that would allow them to visualize their complex hierarchical relationships between linked issues and enable multiple groups to better collaborate over the Agile development process.
Response
Sphere recommended and implemented a Jira (Atlassian) Software solution with two add-on native applications (Structure and Arsenale Dataplane).
Structure allowed our client to organize and visualize issues into hierarchies of any depth. Its tight integration with Agile allowed our client to accurately represent information spanning projects, boards, sprints, epics, and release backlogs.
Arsenale Dataplane empowered our client with a rich variety of dashboard gadgets and powerful customized built-in reports that displayed historical trends, the timing of transitions, and project team performance.
Technologies
Atlassian Jira Software server
Atlassian Confluence server
Atlassian Marketplace add-ons
Solution
Solution Architecture
Customization and Optimization

Jira Server
Confluence Server

Business Analysis

Business process modeling
Use case modeling
User stories

Agile Development with Jira Software
Business process improvement
Problem
Since 2014, Delta Dental has been facing a significant digital transformation. The company's growth necessitated the expansion of their software development and IT teams. Delta Dental required a sophisticated tool for managing all the development projects and initiatives, as well as a top-level collaboration platform for document management. To implement this solution, they first needed assistance with the migration from their legacy bug tracking system. In phase two, the senior management team required additional consulting and training on Agile Development, as well as assistance with finding a collaboration platform for document management.
Approach
Sphere Software began by performing an audit, inspecting Jira and Confluence applications and recommending improvements. Sphere then handled the full-cycle migration from Delta Dental's legacy bug tracking system Rally ( CA Technologies ), to Atlassian's Jira ( with a customized Atlassian Confluence solution ). Both systems were designed and configured to Delta Dental's processes and business requirements. These improvements significantly increased the efficiency of the Software Development, IT, QA, UAT, and Business Analyst teams. Customized workflow schemes added more transparency to the full SDLC, which decreased the overhead in managing projects. Sphere also implemented custom functionalities with managers' digital approvals. Sphere provided a set of short training demos for Jira and held personalized sessions across teams to accommodate various experience levels. Finally, Sphere created a sophisticated knowledge base to empower every Delta Dental user, from software engineers to salespeople, with Jira and Confluence best practices.