Technologies
Ruby on Rails
Backbone +
Marionette
MySQL
PostgreSQL
Solution
Solution Architecture
Custom Software Development
Team Augmentation
Extract, Transform & Load (ETL)
Problem
Groupon wanted to find a better way to increase communication and productivity across their sales team. They needed to enhance core features and functionalities of their existing CRM to better manage their workflows and shorten their sales cycle.
Approach
Sphere designed, developed and deployed a simple custom web application on relatively short order. This custom solution seamlessly integrated with all of their existing systems and technologies, and has since become the model for similar ERP and project management tools.
Technologies
Java
Spring
Spring Security
Active MQ Oracle 11g
Oracle Advanced Ques
PL-SQL
Power Mockito
Tomcat 7
Maven
Mercurial
Solution
Solution Architecture
Custom Software Development
Extract, Transform & Load (ETL)
Team Augmentation
Problem
Nokia manages one of the largest networks of communications data in the world. These networks are becoming increasingly strained as wireless technologies continue to penetrate new markets and remote populations. Companies like Nokia are constantly searching for ways to streamline their data analytics processes to alleviate the strain on their existing infrastructure.
Approach
The data analytics engineers at Sphere created a new process to extract and compress the complex patterns of big data before it reaches any of the thousands of storage centers around the world. They invented a proprietary algorithms that dramatically reduces the processing time needed to extract actionable insights from one of the largest and most complex sources of Big Data in the world.
Technologies
Netezza
J2EE
Struts
Hibernate
Solution
Solution Architecture
Custom Software Development
Extract, Transform & Load (ETL)
Team Augmentation
Problem
Lands'End was trying to find a more effective way to extract actionable insights from terabytes of customer data. Their massive operational database lacked the functionalities required by their marketing team to produce the analytics needed to reach new customer segments.
Approach
Sphere built a ETL process to extract data from the Lands'End operational database. A custom built web application was then created to manage all this extracted data for use by the Lands'End marketing team.
Technologies
Ruby on Rails
PostgreSQL
Ember.js
React.js
ElasticSearch
SideKiq
Solution
Application Development
QA Automation
3rd Party Vendor Integration
Problem
OneMain Holdings, Inc. (formerly Springleaf Holdings, Inc.) is a financial company that has been providing personal lending products for more than 100 years. They needed to start transitioning their brick and mortar business into the digital world. Their new service would be an iLoan.com site where a potential borrower could apply for a loan, get the application verified and approved, and receive the loan. The site also needed to offer customer support throughout the entire loan life cycle via backend logic and customer representative applications. With these improvements, OneMain's clients would not need to visit physical branches at any point during the loan process.
Approach
Sphere provided a team of experts to assist with the rapid development of the application and the related test automation. We helped to implement complex integration with 3rd party financial vendors like IDology, InstantID, TheWorkNumber, Yodlee, GDS Link, Acxiom, and others. QA automation of a complex SOA (Service Oriented Architecture) application enabled fully testing the whole application in integration without hitting external services and allowed for the development of continuous integration. By augmenting our client's team, Sphere helped OneMain to more quickly deliver their product and meet their ambitious goals.
Technologies
ReactJS
Ruby on Rails
HTML5
CSS3
PostgreSQL
Code Climate
CricleCI
Jira Software
Confluence
Airbrake
Solution
Custom Software Development
Solution Architecture
Staff Augmentation
Staff Mentoring
Problem
Gett.com is the largest provider of on-demand mobility in Europe — far surpassing Uber — across four countries, 100+ cities, and servicing 7,000 global corporations. Gett.com wanted to expand upon their current B2B services with a new and user-friendly platform, so they turned to Sphere Software to help build One Transport from the ground-up. One Transport is a web ordering and management platform that provides companies across 1,500 cities and 35 countries, access up to 200,000 different vehicles, from black taxis to executive cars.
Approach
Sphere's team of developers brought new ideas to help build and optimize One Transport for Gett's B2B customer base. We created a user-friendly, front-office dashboard that allows companies to view statistics showing a company's booking trends, create employee profiles and destination points, manage account roles, choose from six different vehicle options, create travel policy rules for individual users, and much more. Our developers implemented thorough testing phases with Code Climate and CricleCI to ensure the code was written with the highest possible quality. Sphere was diligent in resolving all One Transport bug issues within 24 hours or less using Airbrake. Additionally, One Transport is only offered to Gett's highest-rated black taxi and private hire drivers. This ensures the best-quality drivers for their B2B customers, as drivers cannot cancel their ride once a pick-up is confirmed. Sphere's team also helped mentor new Gett employees on software development best practices, unit testing, and automated testing. Ultimately, this joint collaboration between Gett and Sphere Software lead to One Transport being nominated as a finalist for the 23rd Annual Business Travel Awards, under the category of "Best Ground Transportation Company" of 2018.
Technologies
CentOS Linux 7
Docker
Python
Flask
Swagger
Pytest
PostgreSQL
Django
MongoDb
ReactJS
Nomad
Dulwich
Bootstrap
Solution
Solution Architecture
Custom API Development
Front-end Redesign
Problem
BluVector is a Virginia-based company dedicated to developing real-time advanced threat detection of modern malware. Not only did BluVector need help building a structure to store and record client configurations, but they wanted to update the UI / UX design of its machine learning-based analytics engine. The company was in search of a system to deploy its innovative AI antivirus sensors for its clients' networks. Therefore, BluVector had to commission a repository customizable enough to store original configuration files and client modified versions. In addition, the storage system had to be able to pull master versions from BluVector's update server.
Approach
To achieve its goals for obtaining a system that stores and records client configurations, BluVector turned to Sphere Software. The Sphere team proposed building on top of the industry-standard version control system Git by using Dulwich, a Python implementation of Git. Sphere created a standalone structure to manage git repositories of config files, tracking changes and pulling updates from the master server. This system was designed to trigger external scripts that update sensor machines as well. Sphere also implemented a REST HTTP service to set access rights and modify other meta-information about repositories. Swagger was used to monitor the development of this custom API lifecycle, from design and documentation to deployment and testing.
The front-end redesign of BluVector's customer-facing website required the use of many different technologies. The Sphere team used the Bootstrap framework to make prototype designs fit perfectly on many different screen sizes and browsers. Nomad was used for Docker support and to deploy containerized applications to a cluster. The Sphere team also added new React components to the UI, which made BluVector's website more interactive. Sphere members communicated their progress of the UI / UX redesign bi-weekly through Cisco Spark and WebEx Meetings. Overall, this project was a success because BluVector was satisfied with the API built from scratch, and the smooth interface of their website.
Technologies
Atlassian Jira Software server
Atlassian Confluence server
Atlassian Marketplace add-ons
Solution
Solution Architecture
Customization and Optimization

Jira Server
Confluence Server

Business Analysis

Business process modeling
Use case modeling
User stories

Agile Development with Jira Software
Business process improvement
Problem
Since 2014, Delta Dental has been facing a significant digital transformation. The company's growth necessitated the expansion of their software development and IT teams. Delta Dental required a sophisticated tool for managing all the development projects and initiatives, as well as a top-level collaboration platform for document management. To implement this solution, they first needed assistance with the migration from their legacy bug tracking system. In phase two, the senior management team required additional consulting and training on Agile Development, as well as assistance with finding a collaboration platform for document management.
Approach
Sphere Software began by performing an audit, inspecting Jira and Confluence applications and recommending improvements. Sphere then handled the full-cycle migration from Delta Dental's legacy bug tracking system Rally ( CA Technologies ), to Atlassian's Jira ( with a customized Atlassian Confluence solution ). Both systems were designed and configured to Delta Dental's processes and business requirements. These improvements significantly increased the efficiency of the Software Development, IT, QA, UAT, and Business Analyst teams. Customized workflow schemes added more transparency to the full SDLC, which decreased the overhead in managing projects. Sphere also implemented custom functionalities with managers' digital approvals. Sphere provided a set of short training demos for Jira and held personalized sessions across teams to accommodate various experience levels. Finally, Sphere created a sophisticated knowledge base to empower every Delta Dental user, from software engineers to salespeople, with Jira and Confluence best practices.
Technologies
Go
RabbitMQ
MongoDB
AWS ( Amazon Web Services )
Solution
Solution Architecture
Software Development
Functional Prototyping
DevOps Consulting
Problem
Gett is the European market leader in the on-demand mobile transportation, delivery, and logistics industry. Gett is available in over 60 cities worldwide including NYC, Moscow, and London. In London, more than half of all black cabs run on Gett. Consumers benefit from pre-booking features without any surge pricing. Corporate clients benefit by reducing costs while ensuring safe, legal, and professional transportation.
Gett's current online system allows them to accept and process delivery orders from their vendor partners. However, Gett needed to develop an API-based service that accepts orders from their partner's disparate systems and places them into the Gett system. In addition, this service was required to be implemented as an isolated SaaS with a reporting interface, provide statistics on KPIs, handle 100,000 orders per day, and have a 99.8% uptime.
Approach
Sphere implemented an isolated SaaS with AWS that utilized the Go open source programming language that was created at Google. RabbitMQ was implemented for its reliable data delivery and asynchronous web request processing. MongoDB was chosen as the high performance data storage backend in order to accommodate the variety of APIs and data structures from different Gett vendor partners. In addition, the following Gett libraries were used: httprouter, mgo, negroni, oauth2, mgo session, graceful, rest gate, napping, and amqp.
Technologies
Ruby on Rails
PHP
Google Analytics
JQuery
Solution
Quality Robust Code
Smart AWS Configuration
Extensive Testing
Added Security
Third Party Tools (Bazzar Voice & CMS)
Advanced Continuous Integration
Error Monitoring
Problem
Sears Home Services (SHS) turned to Sphere to support and maintain a reliable, user-friendly, secure website that offers potential customers a vast array of home improvement services. Individual pages were slow to load and lacked important features related to remodeling, repair, and maintenance. When clicking various links, users received error messages or were taken to the wrong page. The website crashed on a weekly basis, and creating new content was problematic. Important security measures also had to be addressed.
Approach
Sphere's team of experts continuously conducted functional, regression, and smoke testing to detect and correct Sears Home Services' functionality and stability problems. Requirements for improvements were generated from both our Sphere testing team and outside business users. After determining the issues, key features were incorporated to enhance customer experience and increase sales. Users can now easily order on-site consultations, schedule repair appointments, and access how-to guides in the Knowledge Center. They can also read about the latest design trends and get remodeling ideas on SHS's Learn page. With the site's newly implemented content management system, content can be easily added and updated by SHS's marketing team without developer involvement. The website's overall performance was also greatly improved. Users do not receive error messages when clicking on various links, and the site has faster load times. Sphere provided 24-hour support throughout this entire process. SHS has now transitioned to a highly functional, stable website that offers solutions to any homeowner's needs.
Technologies
Jspring
Spring Security
Spring Rest Template
JasonRPC
Jeditable
jQuery
Solution
Solution Architecture
Custom Software Development
Problem
The Chicago Stock Exchange needed to create a safety "kill switch" feature in their trading exchange that allowed them to freeze all trading activity in case of a technical glitch or a malfunctioning algorithm. They also needed to find a way to monitor the trading limits of all member companies from the largest regional stock exchange in the country. It had to provide advanced reporting features and ensure accurate and up to date security protocols were being followed, especially during times of heavy load or high trading volume and peak market activity.
Approach
Sphere Software designed a custom architecture that met the highly specific needs of CHX members. Our senior architects designed a custom solution that automated the entire reporting process and provided real-time data displays in the form of a custom dashboard. This saved members time in reporting costs and increased efficiency on key reporting protocols.
Technologies
ASP.Net
MVC
DevExpress
SQL Server 2012
jQuery
Solution
Authorize.Net Payment Gateway
Melissa Address Validation
Reporting Services
FedEx API
Problem
Hart Davis Hart Wine Company, a Chicago-based international retailer and auction house, contracted Sphere to improve its website's overall functionality. HDH's previous system was inconsistent in terms of fulfilling customer orders, tracking wines to be bought and sold through auctions and/or HDH's retail web-store, and monitoring all purchases and sales for accurate, real-time record keeping. The company also requested the addition of new features that would result in a well-organized, multi-functional system to handle its many needs.
Approach
Sphere's experts improved HDH's previous system while building in important features. The new system facilitates customer-company interaction while allowing HDH to expand its customer base. All customer data is securely stored. HDH can post information on upcoming auctions and can track live auctions. Shipping has been simplified to a three-tier process (document and record product requests, package requests, ship requests). Purchase orders can be efficiently tracked, and invoices and payments can be quickly sent and received. Employee-specific assignments can be revised and easily viewed. Various other tasks can now be monitored, such as collection and storage of specific wine pricing and reviews, customer-requested wine appraisals and related proposals for purchase or auction, and inspection and serialization of received wines. Sphere's team of nine experts successfully created a new system that satisfies HDH's unique, complex needs.
Technologies
Ruby on Rails
iOS & Android
Pentaho
Kettle
Microstrategy
PostgreSQL
Java
PHP
Node.js
Angular.js
Solution
Solutions Architecture
Custom Software Mobile Development
Extract, Transform & Load (ETL)
Team Augmentation
Problem
Enova Financial experienced rapid growth around their core financial product, while expanding abroad to acquire similar brands. They needed a responsive business intelligence team to support their unprecedented growth, as they integrated all their products and brands into a single network of complex financial products.
Approach
Over the years, Sphere Software has provided a number of custom solutions for the Enova network of financial products. We designed and built many features including advanced automated testing and reporting functions. We helped integrate their systems through complex ETL services, and have developed several of their mobile and web products both in the U.S. and abroad.
Technologies
Clojure
Java
Hadoop
MapReduce
Hive
Pig
Solution
Solution Architecture
Custom Software Development
Cloud Analytics and Data Visualization
Team Augmentation
Problem
Proclivity Media wanted to build a prototype of their advertising technology analytics platform. With an algorithm in mind, they needed a team with the analytics experience necessary to build a scalable front and back-end system that would allow them to establish proof of concept.
Approach
Sphere helped Proclivity establish proof of concept by designing and creating a complex solution architecture built around their proprietary technology. This required custom advanced data analytics software and database architecture that could handle the unique processing requirements.
Technologies
React.js
Redux
Ruby on Rails
Go Language
AWS (infrastructure)
MySQL
PostgreSQL
Webpack
Solution
Team Augmentation
Improved Code Quality
DevOps Consulting
Problem
Gett is a growing, on-demand mobility provider, offering customer and business services in New York, London, Moscow, and over 100 other cities worldwide. Sphere is working with Gett on a number of their international projects, including their ambitious plans to expand their business-related services. They aim to fulfill all their corporate clients' transportation needs, including taxi, courier, and food services, while remaining competitive with growing companies like Uber and Lyft. Gett's older system was not capable of handling these demands, and their teams required Sphere's development expertise to convert them to a modern, flexible system based on micro-service architecture. One specific area of concern was the business-user interface. Corporate clients experienced delays when registering, selecting services, and placing orders through Gett's website or mobile app.
Approach
Sphere is continuing to work with Gett to update its current system by implementing a new AWS architecture composed of self-contained micro-services organized by department. This improved system will enable continuous, horizontal expansion to adapt to Gett's ever-growing needs and clientele. Sphere's developers have joined Gett teams in various business account-related departments and divisions, including Customer Service, R&D, Supply & Demand, and B2B. For each micro-service, developers extract outdated code, rewrite code in the Ruby and Go languages, and integrate new code back into the system. To improve the business-user interface, the teams have implemented a new React.js and Redux stack. Corporate clients now experience fewer delays when registering, choosing services, and placing orders. React.js technologies also allow new code to be executed more efficiently, and any future UI-related issues can be more easily addressed and corrected. Sphere developers are continuing to share their knowledge and expertise with Gett developers, helping them to expand their business client services far into the future.
CORPORATE & INVESTMENT BANKING
Technologies
Scala
Spring Integration
Pivotal Gemfire
RabbitMQ
Oracle
C24
Solution
Solution Architecture
Software Development
ETL ( Extract, Transforming, & Loading )
Problem
Societe Generale (SG) has nearly 12,000 employees in 37 countries who deliver worldwide expertise in investment banking, global finance, and global markets. SG has a complex distribution system for processing trading instructions. Although these instructions originate from exchanges, they are routed to the appropriate subsystems for further processing. During the routing process, these instructions are enhanced by applying routing and enrichment rules and then translated to different formats. These rules often change due to modifications in financial regulation. Sphere was asked to change the message flow routing which involved the OCC Exchange. The OCC is the registered clearing facility for all U.S. exchange-listed securities options. Sphere was also required to coordinate the message processing in multiple data centers and subsystems in different geographical areas.
Approach
​Sphere addressed these challenges by developing new trading message flows between the required exchanges and financial systems with Scala and Java. The routing rules and adapter pipelines for message enrichment and validation were changed in the existing NVision framework. Sphere formatted and executed the field transformation for messages in NewClear which is a subsystem that reconciled the buying and selling of trading, as well as for GMI and Shadow. Routing rules, enrichment data, and configuration information were obtained via GemFire and Oracle servers. Sphere also developed and implemented a unique message broker substitution workaround for the UAT ( User Acceptance Testing ) environment which simulated various infrastructures for message flows. Lastly, flow visualization in NVision Web Dashboard was also adjusted.
Technologies
Jira Agile
BigGantt Jira Plugin
Portfolio Jira Plugin
Solution
3rd Party Plugin Integration
Advanced Jira Agile Configuration
Training Sessions
Problem
ECS Tuning is an auto parts and accessories supplier specializing in European vehicles. They contracted Sphere to help them achieve high-level overview of their current and future global projects to facilitate accurate planning and resource allocation. Their previous system did not allow senior management to most efficiently forecast product release dates, resource availability, or employee workload and compensation. ECS also requested that senior managers receive training sessions to help them adjust to the new system.
Approach
Sphere developers began by determining the best tools in the Atlassian Marketplace to meet ECS's project and resource management needs. To provide senior personnel with a complete cross-project overview, a Gantt Chart plugin called BigGantt, along with Jira Agile Boards and Portfolio plugins, were implemented. The new system allows management to easily view ongoing project details, including release dates, resource allocation, and employee availability. ECS can now plan projects up to five years in advance. Throughout the entire process, Sphere provided instructional sessions to help senior managers adjust to these changes and to use the new system to its full advantage. With all these improvements, ECS Tuning will continue to expand its global presence in the automotive parts and accessories market.
Technologies
Rails
PostgreSQL
React.js
RabbitMQ
Erlang
Elixir
Phoenix
Solution
Solution Architecture
Application Development
QA Automation
Team Augmentation
Problem
Pypestream, a relatively young SaaS start-up, helps businesses to improve their customer service through smart messaging. As an alternative to automated call systems, often associated with frustration and long wait times, customers can communicate with businesses through Pypestream's mobile app that functions like the texting feature on smartphones. Sphere Software's developers joined Pypestream's efforts to migrate their entire system from Rails to Erlang.
Approach
Developers began the migration by dividing Pypestream's API into three versions, replacing and updating their Rails application with a set of OTP (Open Telecom Platform) applications written in Erlang. Two versions were built onto the Rails application. A third version was built with OTP, working on a clustered BEAM. Teams were assigned specific modules or stacks within these versions. One team maintained the old Ruby stack, while other teams developed the new Erlang/OTP stacks. Temporary support systems were put in place to prevent any downtime. This restructuring and successful migration enabled Pypestream to continuously on-board new businesses while providing new features like file/content sharing, basic messaging, payment options, and appointment scheduling.
Technologies
Android SDK 4.1+
iOS
RxJava
Gradle
Retrofit
SQLite
Swift
VIPER
RESTfull API
Alamofire
AlamofireImage
Storyboards
StackViews
Cocoapods
KeychainSwift
Solution
Mobile Development
Extract, Transform & Load (ETL)
UI/UX Development
Problem
Supermarketers.com is a supplier for grocery stores across the United States. They sell their private label brand, Isabelle's Kitchen, in chains nationwide. Supermarketers.com also specializes in supplying salad bars — they sell the equipment, ship the fresh produce, train employees on HACCP food safety principles, and send out custom sales reports that help their clients manage profitability.
Supermarketers.com needed assistance improving their mobile Salad Bar Tenders app, available for iOS and Android, which helps clients build their own custom salad bars and place produce orders on-the-go. Specifically, the company needed help implementing intuitive UX features, fixing bugs, and making the app more reliable.
Approach
Sphere provided Supermarketers.com with two team members — an iOS and an Android developer to ensure optimal performance across all mobile devices. The first objective in the engagement was to migrate Supermarketers.com's source code from Java 7 to Java 8 and RxJava. By completing this migration, Sphere was able to remove about 30% of the code, making it more readable and improving maintenance. We then improved the app's navigation by implementing a dashboard screen with quick-search functionality. Additionally, Sphere created an Address Book plugin so Salad Bar Tenders' clients could quickly share reports with contacts from their mobile devices. To move clients through the purchasing process more effectively, we created an expense tracking function and a to-do list with an integrated calendar. Sphere improved Salad Bar Tenders' functionality significantly, and ultimately increased the number of merchandisers using the app.
Technologies
Ruby on Rails
Pentataho Kettle
MySQL
PHP
MongoDB
ElasticSearch
Solution
Solution Architecture
Custom Software Development
Extract, Transform & Load (ETL)
Team Augmentation
Problem
SitterCity is a location-based marketplace for high-quality child care solutions. The company's early success created a need for advanced application development, database architecture, and high-load payment processing with advanced reporting features. As an added challenge, any new upgrades or features to the existing system had to be carried out during regularly scheduled maintenance hours.
Approach
Sphere Software's agile hybrid development teams were perfectly staged for this challenge. Tasked in staggered teams with coordinated deployments around the preset maintenance hours, Sphere provided feature upgrades to enhance SitterCity's core product. Sphere also designed a new database architecture with the latest technologies and performed a complex ETL process all within the rigid timetable that prevented disruption of normal business or eCommerce functions.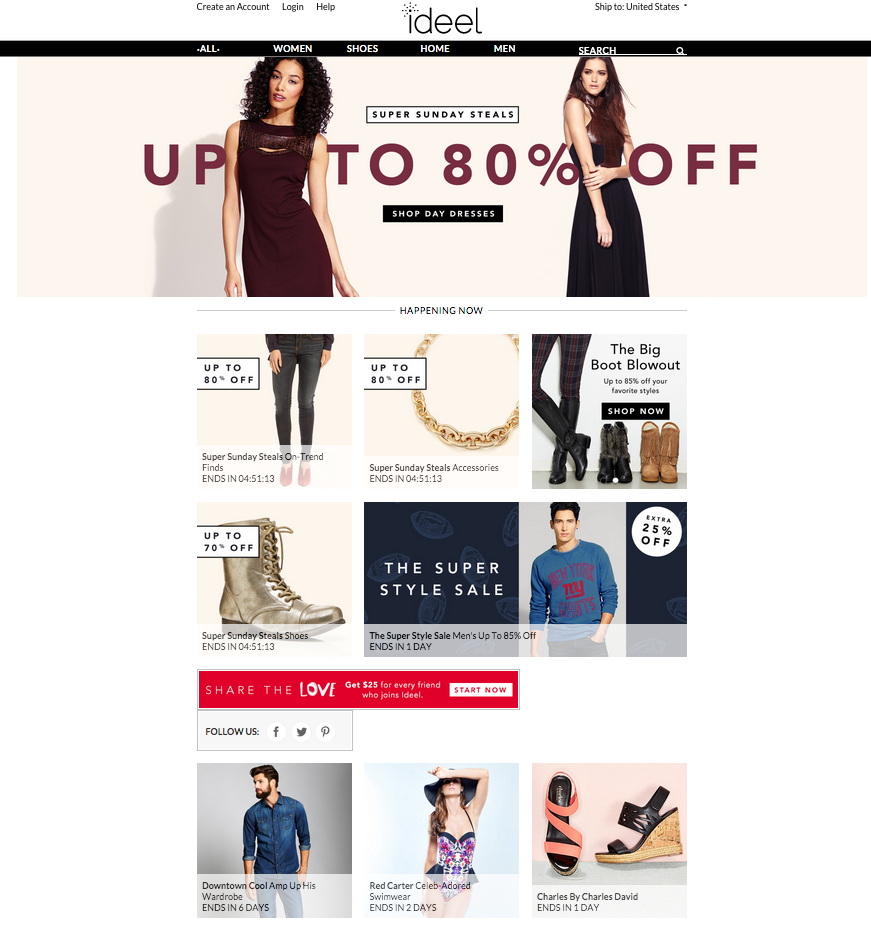 Technologies
Ruby on Rails
Backbone.js
Spring Security
Angular.js
MySQL
Amazon EC2
ActiveMQ
Facebook Connect
Solution
Solution Architecture
Custom Software Development
Team Augmentation
Cloud Analytics & Data Visualization
Problem
As ideel grew from an idea to a leader in online discount fashion, it needed a new technology platform that could handle increased load. Millions of new customers, orders, payments and shipments had to be processed through a state of the art system that automated all of the moving pieces.
Approach
Sphere Software designed feature enhancements to their existing platform, providing better oversight and integration with multiple logistics providers and warehouses, while automating communications at all points of the supply-chain. Sphere also designed and built ideel's Offer Promotion Engine, which provided a more accurate way to reach targeted customer segments.
Technologies
Cognos Data Manager
Framework & Report Studio
Netezza 6.0
Solution
Solution Architecture
Custom Software Development
Team Augmentation
Problem
Bass Pro Shops needed a way to generate better insight on customer purchasing behavior using a customized version of Aginity's Customer Intelligence Foundation, a leading eCommerce analytics platform. They needed a provider that could work with their internal team to design and build a complex custom solution on short order.
Approach
Sphere Software worked with Aginity, a leading data analytics provider to design and build an advanced customer intelligence platform for Bass Pro. This required the creation of an advanced database configuration and the extraction of terabytes of customer data from their old system, which was then transformed it into a compatible format.
Technologies
Ruby on Rails
JavaScript & CoffeeScript
JQuery
AJAX
MySQL
Panda Video Encoding
NewRelic & Rspec
Cucumber
HAML & SCSS
Capistrano
Soir Full Text Search
Android & iOS
Solution
Solution Architecture
Custom Software Development
Mobile Development
UI/UX Development
Team Augmentation
Problem
Fuse wanted to launch a personalized professional learning platform for companies and individuals to curate custom content, develop new skills and track performance around custom learning plans. The final product had to be visual, engaging and fully mobile compatible.
Approach
Sphere designed and created a complex solution architecture for Fuse Universal's video learning platform, complete with streamlined UI/UX development and mobile Aplication. This required both a dynamic front-end and a complex back-end capable of processing high volume digital content with a complex yet nimble organizational structure.
Technologies
PHP
Java
Node.js
Redis
MongoDB
Apache Kafka Messaging
Solution
Solution Architecture
Custom Software Development
Extract, Transform & Load (ETL)
Team Augmentation
Problem
Sears is one of the leading retail brands in the country pioneering wearable or smart sensor technologies. As these new innovations have become increasingly popular, so has the need for adequate storage and processing capacities.
Approach
Sphere continues to provide several database developers on an ongoing basis. These developers provide business intelligence, architectural engineers, data modeling and advanced visualization features that allow all stakeholders to communicate on company performance in real-time.
Technologies
Ruby on Rails
CoffeeScript
JavaScript
JQuery
MySQL
Passenger
Apache
Solution
Solution Architecture
Custom Software Design
UI/UX Development
Team Augmentation
Problem
Sure Prep was a growing tutoring center with big ambitions to scale. They needed a modern platform that would allow them to embrace develop their blended learning platform and online tutoring services.
Approach
Sphere Software designed a custom web application that allowed Sure Prep to deliver remote individualized instruction and online courses to schools, districts and students in need of academic enrichment. They increased access to high quality instruction to students in need, while saving districts millions of dollars in overhead.
Technologies
Swift
Objective-C
JSON
Calabash
Push IO
Adobe Analytics
Android SDK 10-27
Java 8
Gradle
Adobe Analytics
Push IO
Fingerprint API
Kissmetrics
Solution
Mobile Development
API Development
Problem
Enova, a leading Chicago fintech company, required assistance developing their CashNetUSA app for Android and iOS. In addition, they needed help developing a set of mobile APIs for this application.
Approach
Sphere provided Enova with a Senior iOS developer, Senior Android developer, and a Project Manager to create the application. Additionally, Sphere provided a RoR developer who helped Enova develop the necessary APIs.
The CashNetUSA app that Sphere developed allows users to apply for a new loan or line of credit, make payments, as well as track the status and history of their loans. Sphere implemented a wealth of features including intuitive navigation, status updates through in-app push notifications, a digital calendar of key dates for loans, a rich FAQs section, a secure message center, and tracking so that Enova can analyze user actions through Adobe Analytics.
As Enova continues to grow, Sphere consultants are providing the company with application support and transferring all the legacy code to the new team members.
Technologies
Angular.js
Backbone.js
CoffeeScript
JavaScript
Java
Jboss Application Server
Spring Core
Spring MVC
Spring Security, Spring JDBC
Hibernate
REST
Apache Commons
Server
Mustache
ICanHaz.js
Solution
Solution Architecture
Custom Software Development
Extract, Transform & Load (ETL)
Team Augmentation
Problem
EmmiSolutions wanted to rapidly scale their patient engagement platform but needed to focus on building out their core media content. They needed a scalable architecture that could meet the growing needs of healthcare providers and the patients they served.
Approach
Sphere developed a complex solution architecture that served as the foundation for the entire platform. Originally contracted with several other outside teams, Sphere outperformed all of the others, to become the sole solution provider that deployed the final product.
Technologies
AIML ( Artificial Intelligence Markup Language )
Open NLP ( Natural Language Processing ) Framework
KBA ( Knowledge-Based Authentication )
Spring Boot
Angular.js
React.js
Proprietary Algorithms to Process AIML
Solution
UI Development
Knowledge-Base Enrichment
Conversation Design
Custom Software Development
Maintenance & Support
Problem
Rebel is an online lending platform that is leading a change in the Brazilian financial system by offering personal loans to customers that are fast and secure with the help of smart contract technology. Rebel wanted to develop a chatbot that would not only assist their internal customer service representatives, but enhance their customer's experience while lowering costs. However, before Rebel's chatbot could assist customers, they needed to first enrich its knowledge-base and train the chatbot by utilizing the expertise of their customer service agents.
Approach
Sphere implemented a full-cycle chatbot development approach for Rebel through language parsing, syntax parsing, and machine learning technologies. The original XML interface of the chatbot was enhanced by using React.js and Angular.js for the web-facing application, and Spring Boot and JavaScript for the back-end. The new interface successfully removed the "rough edges" of the chatbot, and allowed it to assist both internal representatives and Rebel's customers. Sphere and Rebel also grew the knowledge database to provide quicker and more tailored answers. For example, if a customer were to ask about the status of their loan, Rebel needed their chatbot to first ask for the loan ID and then open the back-end application to contextualize the loan ID. Machine learning and an open NLP framework was used to improve the chatbot's ability to learn and interact with customers. Once the chatbot was completed, Sphere provided full maintenance and technical support. Through this approach, Rebel was able to achieve their business goals by reducing costs and creating a competitive advantage by adopting the technology that will play a key role in the future of customer support.
Technologies
.Net
SQL Server 2008 R2
Logi Analytics v11
Amazon RedShift
JavaScript
jQuery
ASP.Net 4.0
IIS 7
Teamcity 7.1
Solution
Solution Architecture
Custom Software Development
Extract, Transform & Load (ETL)
Team Augmentation
Problem
Market6 needed to enhance the core features and functionalities of their analytics technology to provide more detailed data reporting and increased data visualization capabilities.
Approach
Over a five month engagement, Sphere worked with Market6's in-house development team to design a custom database architecture and web application to deliver real-time reporting on their collaborative analytics platform. This required a deep dive and restructuring of the core functions of their existing architecture, enhancements to their data analytics tools and a custom designed visualization software that allows both retailers and brands to make more informed decisions around shared supply-chain management.
Technologies
Ruby on Rails
HAML
SASS
Twitter Bootstrap
State Machine
Solution
Solution Architecture
Custom Software Development
UI/UX Development
Problem
Roomations had a great idea for a platform that provided homeowners and do-it-yourself designers with tips and recommendations from experienced interior designers, made possible by the support of large retailers looking for new ways to reach target consumers.
Approach
Sphere helped Roomations establish proof of concept with a functional prototype of their platform using a simple Ruby front end and 3D virtualization technologies. This made it possible for consumers to view sample interior designs and select specific products featured in the design.
Technologies
Ruby on Rails
MySQL
Neo4J graph database
Apache Sior
Solution
Solution Architecture
Custom Software Development
UI/UX Development
Team Augmentation
Cloud Analytics and Data Visualization
Problem
FitStudio needed to create a more user friendly front-end with enhanced data analytics functionalities. They wanted to create detailed dashboards that tracked user fitness data while making useful product reviews and recommendations to help users achieve their fitness goals.
Approach
Sphere designed and created an entirely new web application with a more engaging UI/UX design, and enhanced back-end functionalities to include more detailed data analytics and visualization features.
Technologies
Ruby on Rails
HAML
SASS
Twitter Bootstrap
State Machine
Solution
Solution Architecture
Custom Software Development
UI/UX Development
Problem
EscoAdvisors helps consumer energy providers and consumers analyze their energy usage using their proprietary analytics software. They needed a company that could provide data analytics and visualization capabilities for their EscoWare utility suite.
Approach
Sphere built ESCO a custom database, complete with advanced business intelligence capabilities. This new system provided regulatory support, eCommerce functionalities complete with rich media support that allowed their marketing and PR team to create and deliver compelling information to a public audience.
Technologies
Python
Django
AWS (Amazon Web Services)
MySQL
REST
Javascript
ReactJS
Solution
Website Development
Custom Architecture Design
Code Refactoring
Team Augmentation
Problem
Visual Alchemy is a division of Medical Knowledge Group specializing in digital marketing solutions for medical and pharmaceutical companies. They contracted Sphere to help them improve their online organizational system used specifically for planning pharmaceutical marketing conferences. Visual Alchemy requested that the new system allow sales representatives to contact and book guest speakers, track attendees, secure venues, and hire caterers. Newly designed registration websites would enable personnel to document attendee and speaker information. Receipts and invoices for all costs associated with the event, including the marketing team's individual expenses, were to be securely saved for budget-reporting purposes. Sales representatives also needed to record attendee signatures and save invoices on custom-designed apps available on their iPads. This information would then be submitted to conference sponsors for verification and budget reporting purposes.
Approach
Sphere's experienced team of onsite and remote developers worked with Visual Alchemy to deliver a state-of-the-art online management system built in Python's Django framework. Using modern, front-end technologies, sales representatives can now document speaker information, book venues, and track catering costs. Key budget calculation and reporting features ensure accurate record-keeping. To help personnel locate and contact potential speakers, a newly-built web interface provides access to an online database of US health professionals. Sales representatives can use specially designed iOS apps to check in speakers and attendees, collect signatures, and photograph receipts for verification and budget reporting purposes. This information can then be uploaded from the app, saved, and shared with conference sponsors via an online reporting tool. Custom-built registration websites store attendee contact information to be used for invitations to future events. Additional web dashboards allow speakers to monitor their upcoming engagements and earned fees. With all these improvements, as well as enhanced overall codebase maintainability, Sphere helped Visual Alchemy meet its pharma-marketing client's specific needs within a tight deadline.
Technologies
Python
Flask
PostgreSQL
SQLAlchemy
AWS (Amazon Web Services)
Stripe
Swift
Alamofire
Javascript (ES 2015)
React
Redux
Axios
Webpack (Babel)
Postcss (SugarSS)
Solution
Custom API Development
Multi-tenant Database Design
Single Page Web Application
Two iOS Mobile Applications
Stripe Payment System
Problem
GasMob contracted Sphere to create a new iOS-compatible app for its mobile fueling service to be marketed primarily to corporate clients, with the intention of expanding later to include public, individual consumers. This new startup requested that the app enable users to order and pay for their cars to be fully or partially fueled at a location of their choosing. When ordering a fill-up, the customer would specify a time and date, the location of the vehicle, and type of gas (regular or premium). The customer would then make the gas tank accessible to an attendant who would come to the vehicle at that location and time, fill the tank, and finalize the purchase. The customer would be charged through Stripe, a fast, secure payment service supporting thousands of users in over 25 different countries. GasMob also requested a complex array of administrative capabilities, including configuring customer information, setting up global payment methods, managing prices and timetables for specific locations, and running reports. Employee management tools were needed for administrators to efficiently distribute fill-ups by location, number of customers, and availability of attendants.
Approach
To meet GasMob's present and future needs, Sphere designed and developed an API using the Python language and Flask framework, in addition to SQLAlchemy ORM and PostgreSQL RDB. The new system is comprised of a web and two mobile applications that meet the requirements of four distinct roles: Supervisor, Administrator, Customer, and Attendant. Users can now be assigned one of these roles which provides access to the corresponding API endpoints. Axios and Alamofire enable data synchronization between the system's API and the web and mobile applications. Webpack allows files to be organized with custom bash scripts as they become ready to be deployed onto the server.
Using a set of custom React components, the web application enables the Supervisor to designate new locations using Google's map service; set prices for regular and premium gas; set hours of service availability; set attendant hours and distribute workload; add, edit, and delete attendants as needed; and monitor all orders.
Also through the web application, the Administrator can set up payment methods and frequency; track customer orders by exporting details to Excel; add, edit and delete customers and their vehicles; and run monthly order reports.
The Customer mobile application allows users to register; enter payment information; specify their vehicle's location, make, and model; choose a date and time for fill-up; and select the type of gas.
The Attendant mobile application allows users to view and accept orders, perform fill-ups, and finalize purchases. The customer is then automatically charged via Stripe. A text-messaging feature allows the attendant to alert the customer if the vehicle and/or gas tank cannot be accessed, or if any other problems arise.
Sphere developers continue to ensure GasMob's system adapts to constant changes in the number of customers, attendants, locations, fuel availability, and prices in preparation of the startup's official launch.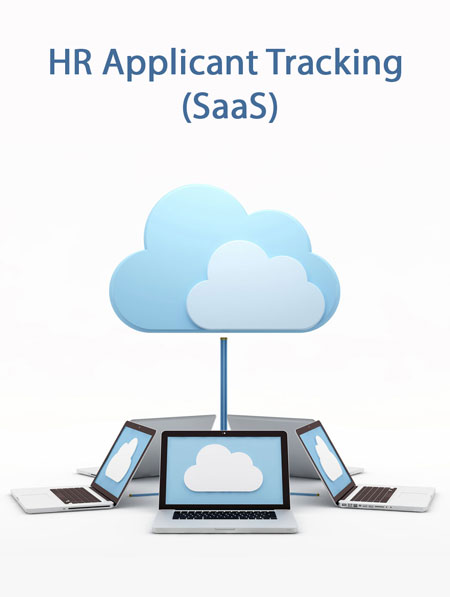 Technologies
JIRA Software
JIRA Service Desk
Solution
Atlassian Service & Support
Software Consulting
Data Migration
Problem
Our client, an established recruiting software company (SaaS), was not satisfied with their existing Gemini (Countersoft) issue tracking and service desk solution. They needed additional functionality to support their newly adopted Agile approach including the ability to have different releases in one sprint as well as a full featured service desk.
Approach
Sphere recommended and implemented a JIRA (Atlassian) Software and Service Desk solution. The JIRA Software allowed two versions of their recruiting software to be shipped to their customers in one sprint including hot fixes. Product Management was able to easily organize and prioritize large backlogs. The JIRA Service Desk organized all customer requests into prioritized support queues. Furthermore, Sphere was able to exceed our client's expectations by flawlessly mapping and migrating all of the old data without the benefit of a Gemini to JIRA migration tool.
Technologies
JIRA Software
Zephyr for JIRA
(add-on application)
Solution
QA Management Environment
Continuous Defect Management
Problem
Our client, a leading world-class transportation provider, was not satisfied with their QA test case management system. They needed a solution to easily track and follow the status of individual tests, milestones and projects with supporting dashboards and activity reports. It was also important for them to link the defects to the test cases and have the ability to revive the defect upon failed conclusion of the test. Furthermore, a workflow around the test case management process needed to be defined so that it was clear how a test case moved from definition to a point where it was ready for execution.
Approach
Sphere recommended and implemented a JIRA (Atlassian) Software solution with an add-on native application called Zephyr. Zephyr enabled our client to organize, author, manage, search, plan, execute, and report on their testing activities for projects that were actively managed in JIRA across multiple departments. Sphere also helped the client to define their workflow for developing test cases along with setting up dashboards, customized reports, and migration of legacy data into the newly established JIRA / Zephyr environment.
Technologies
JIRA Software
Structure for JIRA
(add-on application)
Arsenale Dataplane for JIRA (add-on application)
Solution
Visibility and Control Enabled by JIRA
Problem
Our client, a leading provider of fitness, nutrition, and weight-loss programs, was not satisfied with their Agile development workflows, dashboards, and reports. They needed a solution that would allow them to visualize their complex hierarchical relationships between linked issues and enable multiple groups to better collaborate over the Agile development process.
Approach
Sphere recommended and implemented a JIRA (Atlassian) Software solution with two add-on native applications (Structure and Arsenale Dataplane).
Structure allowed our client to organize and visualize issues into hierarchies of any depth. Its tight integration with Agile allowed our client to accurately represent information spanning projects, boards, sprints, epics, and release backlogs.
Arsenale Dataplane empowered our client with a rich variety of dashboard gadgets and powerful customized built-in reports that displayed historical trends, the timing of transitions, and project team performance.
Technologies
JRuby
TorqueBox
WebSockets
Microservices
Backbone.js
REST API
Solution
Problem
CityBase works with city governments across the U.S. to install and maintain kiosks that allow people to pay their electricity, water, and other utility bills. Each kiosk was required to have software and hardware that could securely accept payments with credit card, debit card, or check. In addition to the unique APIs and financial processing requirements for each city, CityBase was required to create a user interface that people could easily navigate and complete payment in about one minute.
Approach
Sphere Software helped CityBase customize and improve their user interface for indoor and outdoor kiosks in two major cities. By using best practices of Ruby on Rails and JavaScript, Sphere was able to successfully meet the challenging data collection, data processing, data reporting and financial processing requirements.
Technologies
Ruby on Rails
Grape
ActiveAdmin
JavaScript
iOS & Android
PostgreSQL
Elasticsearch
Sidekiq
Heroku
Solution
Problem
Syft is a London based company that provides an online recruitment platform in the hospitality sector for employers and job seekers. Syft uniquely positioned themselves in this competitive market by giving job seekers control over their selection of work, schedule, and pay rate based on the quality of their work. As a result, they needed an API to connect employers and employees with mobile and web clients. In addition, Syft's time tracking and billing required specific knowledge of backend business logic.
Approach
Sphere was able to meet all of Syft's requirements by implementing a solution in several stages. First, our team of developers worked with the existing codebase to improve the test coverage and ensure that the code was understandable and unmistakable. And then, all of the business logic was implemented.
Technologies
Scala
Spring Boot
Oracle
Spring Cloud / Netflix
RabbitMQ
Eureka
Hystrix
Solution
Solution Architecture
Software Development
Cloud
Microservices
Problem
Nokia manages one of the largest data communications networks in the world that weaves together mobile broadband, fixed access, IP routing, optical technologies, and Cloud applications. These networks are becoming increasingly strained as wireless technologies continue to penetrate new markets and remote populations. Nokia asked Sphere to integrate the code from different legacy solutions as well as their web/non-web services that were written in Java and Scala which handled map object updates from various databases.
Approach
Sphere implemented a Spring Cloud configuration server that centralized storage and delivery for all instances. A new Netflix micro-services architecture was designed to improve services configuration, flow, monitoring, and delivery. As a result, the configuration for all instances were stored in one place and automatically propagated to service instances. The code became more readable and maintainable. Services were auto-discovered through the Eureka server that was running in high-availability mode and their states were monitored by a Hystrix web dashboard. Furthermore, there were no more legacy XML configuration for application instances.
Technologies
Ruby on Rails
Rspec
Selenium
Redis
Ubuntu
AWS
Chef
Jenkins
Capybara
Solution
Perform functional testing
Perform performance testing
Perform cross-browser testing
Set up automation testing
Develop CI infrastructure for automated tests
Automate testing for sub-projects
Problem
A large financial company contracted Sphere to improve the testing process of its online loan application function for web and mobile users. Customers were experiencing visual issues when accessing the application from various browsers. The company's user testing programs, including cross-browser and automated testing, were inconsistent and problematic.
Approach
Sphere focused on streamlining the company's entire testing process.  To eliminate bugs found in the release process, we made automated unit tests more robust while implementing end-to-end frontend tests. To address customer-side visual issues, we performed UI testing and automated cross-browser testing. To correct inconsistencies in regression testing for mobile applications, we implemented automated mobile tests. Lastly, we set up a CI server that would allow the deployment and parallel distribution of automated tests and the gathering of test results and test suite execution details.  The entire project was completed with 100% roadmap compliance.