Ruby on Rails has become the single most popular open-source framework for application development today. To accommodate this rise in demand, Sphere has built a team of highly specialized Rails developers ready to apply their expertise to your project regardless of size, scope, or complexity.
Want to learn more about our ruby on rails development services?
As an open-source web application framework, Ruby on Rails is constantly updated and improved upon by over 5000 developers around the world. It is the most popular and progressive framework available, and it will remain one of the leading web application technologies for years to come.
Ruby on Rails is the technology of choice for many major brands
Want to talk to one of our rails experts?
Sphere's Areas of Specialization
Cost-effective team augmentation services
Custom application architecture, design, development, testing, deployment and maintenance
High traffic portals and messaging systems
E-commerce applications (shopping carts, payment processing, etc.)
SaaS applications
Enterprise solutions
Web services
Application migration and porting
Development of Ruby on Rails/.NET/LAMP/Java applications interfacing legacy systems
Deployment of applications to cloud platforms
Internationalization and localization of web applications
Tools we use most frequently
Ruby on Rails Customer Case Study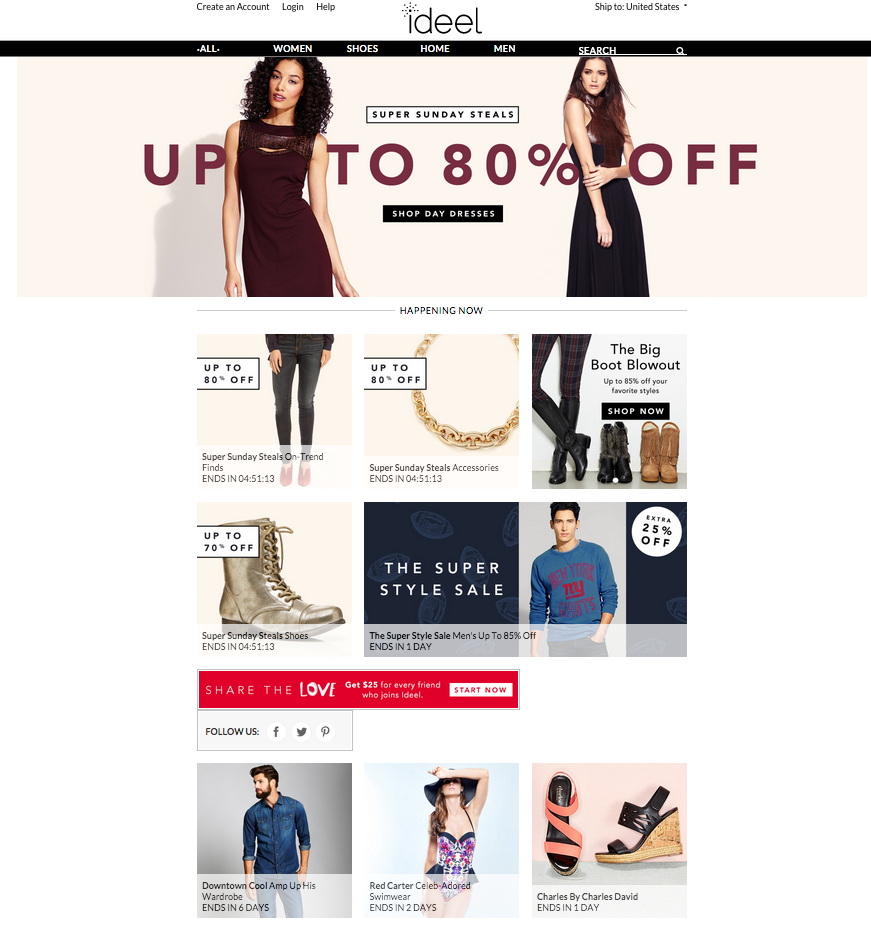 Technologies
Ruby on Rails
Backbone.js
Spring Security
Angular.js
MySQL
Amazon EC2
ActiveMQ
Facebook Connect
Solution
Solution Architecture
Custom Software Development
Team Augmentation
Cloud Analytics & Data Visualization
Problem
As ideel grew from an idea to a leader in online discount fashion, it needed a new technology platform that could handle increased load. Millions of new customers, orders, payments and shipments had to be processed through a state of the art system that automated all of the moving pieces.
Approach
Sphere Software designed feature enhancements to their existing platform, providing better oversight and integration with multiple logistics providers and warehouses, while automating communications at all points of the supply-chain. Sphere also designed and built ideel's Offer Promotion Engine, which provided a more accurate way to reach targeted customer segments.
Technologies
Ruby on Rails
PostgreSQL
Ember.js
React.js
ElasticSearch
SideKiq
Solution
Application Development
QA Automation
3rd Party Vendor Integration
Problem
OneMain Holdings, Inc. (formerly Springleaf Holdings, Inc.) is a financial company that has been providing personal lending products for more than 100 years. They needed to start transitioning their brick and mortar business into the digital world. Their new service would be an iLoan.com site where a potential borrower could apply for a loan, get the application verified and approved, and receive the loan. The site also needed to offer customer support throughout the entire loan life cycle via backend logic and customer representative applications. With these improvements, OneMain's clients would not need to visit physical branches at any point during the loan process.
Approach
Sphere provided a team of experts to assist with the rapid development of the application and the related test automation. We helped to implement complex integration with 3rd party financial vendors like IDology, InstantID, TheWorkNumber, Yodlee, GDS Link, Acxiom, and others. QA automation of a complex SOA (Service Oriented Architecture) application enabled fully testing the whole application in integration without hitting external services and allowed for the development of continuous integration. By augmenting our client's team, Sphere helped OneMain to more quickly deliver their product and meet their ambitious goals.
Technologies
Ruby on Rails
PHP
Google Analytics
JQuery
Solution
Quality Robust Code
Smart AWS Configuration
Extensive Testing
Added Security
Third Party Tools (Bazzar Voice & CMS)
Advanced Continuous Integration
Error Monitoring
Problem
Sears Home Services (SHS) turned to Sphere to support and maintain a reliable, user-friendly, secure website that offers potential customers a vast array of home improvement services. Individual pages were slow to load and lacked important features related to remodeling, repair, and maintenance. When clicking various links, users received error messages or were taken to the wrong page. The website crashed on a weekly basis, and creating new content was problematic. Important security measures also had to be addressed.
Approach
Sphere's team of experts continuously conducted functional, regression, and smoke testing to detect and correct Sears Home Services' functionality and stability problems. Requirements for improvements were generated from both our Sphere testing team and outside business users. After determining the issues, key features were incorporated to enhance customer experience and increase sales. Users can now easily order on-site consultations, schedule repair appointments, and access how-to guides in the Knowledge Center. They can also read about the latest design trends and get remodeling ideas on SHS's Learn page. With the site's newly implemented content management system, content can be easily added and updated by SHS's marketing team without developer involvement. The website's overall performance was also greatly improved. Users do not receive error messages when clicking on various links, and the site has faster load times. Sphere provided 24-hour support throughout this entire process. SHS has now transitioned to a highly functional, stable website that offers solutions to any homeowner's needs.